COA & Spectrum
At BioBioPha, the determination of the structures is carried out mainly by Nuclear Magnetic Resonance spectroscopy (NMR) while the purity is determined by the High-performance liquid chromatography (HPLC) supplement with NMR. Our customers can find the conclusions of identification in Certificate of Analysis (COA).
E.g. 1H NMR Spectrum of BBP02263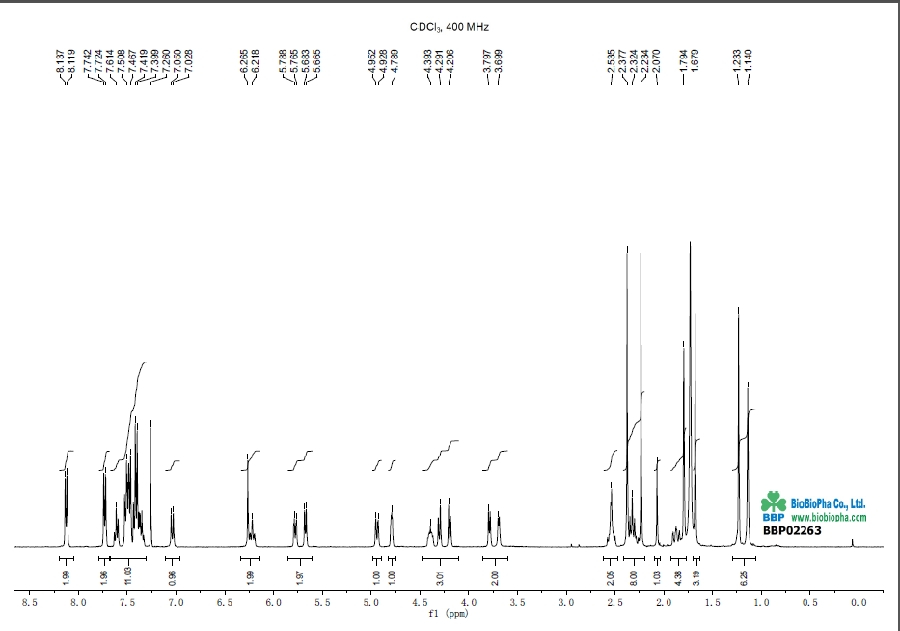 E.g. HPLC Spectrum of BBP02263.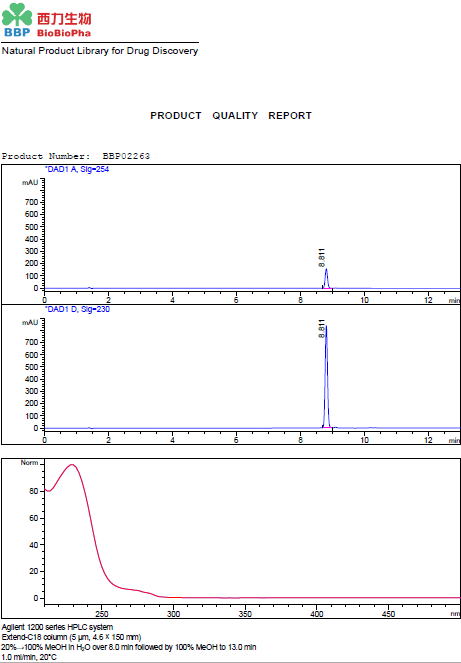 E.g. COA of BBP02263.
We automatically send product Data Sheets to your email after shipment.
Specific analytical methods, such as Infrared spectroscopy (IR), Mass Spectrometry (MS), UV-VIS spectroscopy (UV) also can be requested from our Technical Service Group.
Contact our customer service by calling +86 871 6521 7109 or via email sales@mail.biobiopha.com.